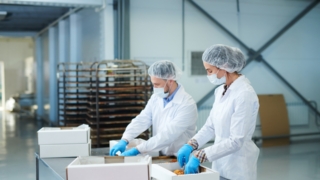 ID: C83
Female, 07.04.1967
Summary
Experience in the food industry, working in a confectionery factory, checking product quality, fast packing and kitting, keeping the premises clean
Work experience
03.09.2016 - 06.05.2022
Prepacker
Кондитеоская фабрика
Food Industry
The enterprise was engaged in the manufacture of confectionery products. The duties included checking the quality of products when they arrived in the packing department, packing of products depending on the name of the product, further packing of these products, putting the shelf life, sending for loading the goods packed in boxes. The work was performed within the specified timeframe, there were no delays in picking the products. Also additionally handled the cleaning of the premises. The shop was clean at all times. Took care of cleaning racks, taking out trash, mopping floors.
Education
1985
Запорожское техническое училище
Overhead crane operator
Add to query?
Seems like a suitable employee? Do not hesitate, add to the inquiry basket and ask additional questions if necessary.
See also other workers in this category