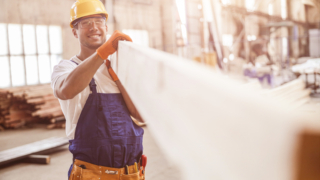 Summary
Experience in the furniture industry, work from receipt of order to the manufacture of finished products, knowledge of varieties of wood, work with various tools.
Work experience
05.2015 - 03.2023
Storyteller
Алекс Грант
Furniture industry
Conducted carpentry and repair work according to required criteria. Made gluing of wooden parts and surfaces. Cleans wooden surfaces and prepares them for further processing. Carrying out calculations, reading drawings. Part markings. Selection of appropriate parts, ensuring their fit and fasteners.
Add to query?
Seems like a suitable employee? Do not hesitate, add to the inquiry basket and ask additional questions if necessary.
See also other workers in this category
ID: B52

Experience in the furniture industry manufacturing and painting cabinet furniture

ID: 81

Woodworking industry. Experience in door manufacturing