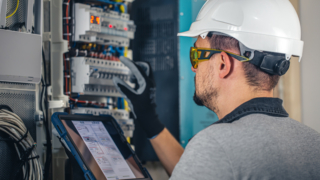 Summary
An electrician with around 35 years' experience in the engineering industry. He also has extensive experience and expertise in the energy industry.
Work experience
08.2016 - 03.2023
Electricity
ООО "Сичэнергопром"
Energy
Electrical work and installation of elevators
11.1989 - 07.2016
Electricity
Erinevad ettevõtted
Energy / Industry
He has worked as an electrician for about 30 years in various companies and fields.
Add to query?
Seems like a suitable employee? Do not hesitate, add to the inquiry basket and ask additional questions if necessary.
See also other workers in this category