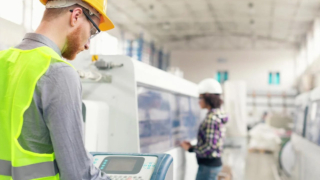 Summary
Experience in working with electronic equipment, professional design of molds, dies, writing control programs for CNC machines (CAM – ProEngineer, Solidworks (SolidCam, CamWorks), NX Siemens)
Work experience
07.2013 - 09.2021
Operator
ТОВ "ПромФТО"
Metal production
Development of molds, dies. Technical support for production and repair of molds and dies. Writing programs for CNC milling machines (HartFort - Mitsubishi), electrical discharge machines (Agie).
07.1997 - 12.2006
Operator, constructor
ГП "НОВАТОР"
Metal production
Writing control programs for CNC machines. Development of PC tooling - molds, dies, fixtures, development and maintenance of products in the enterprise.
Education
1997
Харковський авиационный институт
Design and manufacture of radio equipment.
Add to query?
Seems like a suitable employee? Do not hesitate, add to the inquiry basket and ask additional questions if necessary.
See also other workers in this category
ID: B86

Experience in working with electronic equipment, provided technical information solutions for new circuits of cost control, product pressure with the Emerson ROC 809 controller, SIMATIC S7-300 for optimum flow of the process