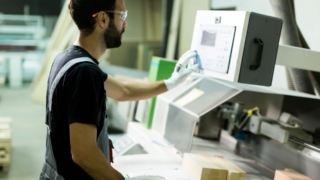 Summary
Experience in the woodworking industry, work on the manufacture of products, which were further transferred to the furniture production, the ability to work with drawings and various equipment.
Work experience
06.2017 - 05.2022
Operator
Пилорама
Woodworking industry
Working with various parts on the machine equipment, receiving wooden parts, stacking parts on the bed, proper operation of the equipment, recognizing defective parts, planing shavings of various kinds on special machine equipment, turning wooden parts.
Add to query?
Seems like a suitable employee? Do not hesitate, add to the inquiry basket and ask additional questions if necessary.
See also other workers in this category