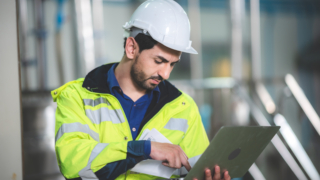 Summary
More than 10 years of experience in recruiting and managing staff and working with teams.
Work experience
10.2021 - 01.2022
Electrical engineer
Tok Specialister Stokgolm
Electronics
Solar panel installation
08.2010 - 10.2021
Dispatcher Team Leader
АТ Черновцыобленерго
Electronics
Head of the Operations and Dispatch Group, duties included: - Complying with regulatory and legislative documents in the field of energy and occupational safety in a team of 15; - Network and equipment management and control - Electricity Networks District 10/0,4 kV (RES) - Ensuring a high quality and uninterrupted supply of electricity to TA consumers. - Receiving and coordinating crews for the repair, maintenance and reconstruction of power lines and equipment. - Checking and maintaining technical documentation, diagrams, reporting forms. - Participating in the development and implementation of new equipment, automation, control and remote management systems.
05.1995 - 04.2015
Director
ПП "БанЖеМа
Industry / Production
A company employing 5-15 qualified professionals - manufacture and installation of imported aluminium sheet drainage systems, - roofing of roofs with high complexity - churches, chapels - production of wells, arbours, bangalows, Chinese roofs
Education
lõpp 2001
Одесская Академия Связи им А.С.Попова
Governance
2000
Ченовицкий Национальный Университет им. Ю.Федьковича
Radio engineering
Language skills
French, Moldovan, Romanian, Ukrainian, Russian
Add to query?
Seems like a suitable employee? Do not hesitate, add to the inquiry basket and ask additional questions if necessary.
See also other workers in this category
ID: A49

Experience in the electronics industry in ensuring trouble-free operation and modernization of equipment.

ID: A52

Electronics Industry. Designing low-voltage electrical equipment, calculation and creation of parts reamers