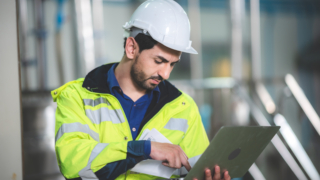 Summary
Electronics Industry. Designing low-voltage electrical equipment, calculation and creation of parts reamers
Work experience
10.2013 - 12.2014
Engineering Technologist
Электроград
Electronics Industry
Calculation and creation of reamers of parts of steel structures with their subsequent layout on the sheet material. Creation of control programs for laser cutting machines: Bystronic 1800, 2200, Finn-Power SG-6, Trumatic-3000
09.2017 - 02.2019
Engineering Technologist
Steel Work
Electronics Industry
Creation of control programs for plasma and gas cutting machines: Crystal, ZONT-"Comet". Optimal layout of parts on sheets in order to save surfacing material and minimize waste when cutting the surfaced sheets on thermal cutting machines.
Education
2012
ГВУЗ Криворожский Национальный Университет
Machine tools and systems
Add to query?
Seems like a suitable employee? Do not hesitate, add to the inquiry basket and ask additional questions if necessary.
See also other workers in this category
ID: A49

Experience in the electronics industry in ensuring trouble-free operation and modernization of equipment.

ID: 63

An engineer with extensive experience in the electronics industry. Experience in high-level management of a team and a company.