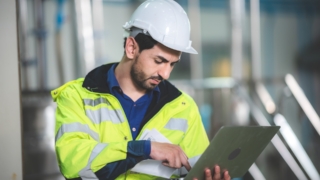 Summary
Experience in the electronics industry in ensuring trouble-free operation and modernization of equipment.
Work experience
03.2017 - 07.2019
Chief Engineer
Витмарк-Украина
Food industry
Installation and commissioning of the first DP-format filling line in Ukraine. Implementation of a project to modernize the semi-finished products shop, resulting in a 50% reduction in waste. 15% more efficient operation of the filling line by reducing unscheduled downtime
01.2014 - 10.2016
Chief Engineer
Біола
Food Industry
Implementation of an unplanned downtime management system, resulting in a decrease in emergency shutdowns from 30% to 80%. Implementation of an energy-intensive equipment load management system, resulting in an 8% reduction in specific energy consumption.
Education
1997
Київський політехнічний інститут
Electrical Engineer
Add to query?
Seems like a suitable employee? Do not hesitate, add to the inquiry basket and ask additional questions if necessary.
See also other workers in this category
ID: A52

Electronics Industry. Designing low-voltage electrical equipment, calculation and creation of parts reamers

ID: 63

An engineer with extensive experience in the electronics industry. Experience in high-level management of a team and a company.