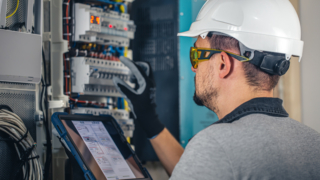 Summary
Energy Industry. Experience in troubleshooting various types of electrical situations
Work experience
02.2012-08.2022
OblEnergo
ОблЭнерго
Energy industry
Operation, maintenance, repair and modernization of electrical networks and electrical installations. Adjustment, testing and assembly of units of electrical machines, electrical appliances and electrical devices. Dismantling, installation of cable lines of power supply equipment. Maintenance of equipment of transformer substations.
Education
1996 - 2000
Национальный технический университет
Electrical Engineer
Add to query?
Seems like a suitable employee? Do not hesitate, add to the inquiry basket and ask additional questions if necessary.
See also other workers in this category