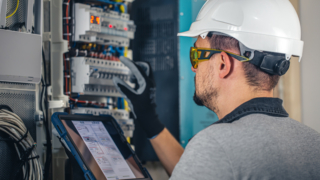 Summary
Energy Industry. Experience in troubleshooting various types of electrical situations
Work experience
03.2019 - 09.2022
Electrician
ЗАО Молдавская ГРЭС
Energy industry
Electrician of the 5th category. Maintaining the working condition of the equipment. Conducting inspections and scheduled repairs of equipment. Knowledge and reading of blueprints.
Education
2000 - 2004
Днестровский энергетический техникум
Energy
Add to query?
Seems like a suitable employee? Do not hesitate, add to the inquiry basket and ask additional questions if necessary.
See also other workers in this category