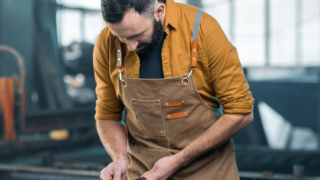 Summary
Experience in the metal industry, with responsibilities ranging from repairing equipment to writing all technological dokumentation, keeping records of the technical condition and repairs of equipment, making a repair plan for equipment
Work experience
07.2018 - 04.2023
Leading repair and maintenance planner
ЧАО "Кривой Рог Цемент"
Metal industry
Planning repairs and maintenance of equipment, scheduling, maintaining documentation, managing repair activities, prioritizing repair work, tracking and executing work plans, ordering parts, materials, services, developing a repair budget, analyzing its implementation, developing a repair module.
11.2012 - 07.2018
Senior repairman
ПАО "АрселорМиттал Кривой Рог"
Metal industry
Planning, organization, provision, support and analysis of the reconstruction, major current repairs of railway tracks, switches, buildings and structures of the enterprise. Ensuring the execution of the capital investment business plan, managing the shop budget, forming a title list of shop repairs and maintenance, managing the financial performance of the shop, regulatory and technical support for the renovations, repairs, and maintenance of the shop's railroad infrastructure.
Education
2012
Днепропетровский национальный университет ЖД транспорта им. академика В. Лазаряна
Mechanical repair of lifting, track, construction, land reclamation machines and equipment.
Add to query?
Seems like a suitable employee? Do not hesitate, add to the inquiry basket and ask additional questions if necessary.
See also other workers in this category