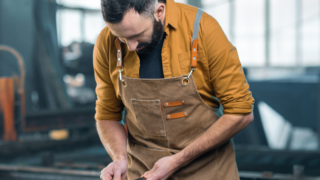 Summary
Metallurgical industry. Experience in repair and maintenance of metallurgical equipment
Work experience
03.2021 - 02.2022
Master
ЧАО МК Азовсталь
Metallurgical industry
Timely inspections of equipment. Providing repair and maintenance of equipment. Organization of material and technical supply of materials, equipment necessary for the production of work.
03.2012 - 03.2021
Master
ЧП Кедр
Metallurgical production
Maintaining and carrying out current and overhaul repairs of mechanical and power equipment.
Education
1990 - 1995
Приазовский госуларственный технический университет
Lifting and road building machines
Add to query?
Seems like a suitable employee? Do not hesitate, add to the inquiry basket and ask additional questions if necessary.
See also other workers in this category