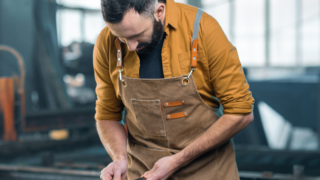 Summary
Energy Industry. Experience in repair and maintenance of pumping units
Work experience
05.1993 - 10.2022
Locksmith
ДНЕПРОЭНЕРГО
Energy Industry.
Repair and maintenance of pumping units. Reading drawings and making sketches. Defective inspection and measurement of parts and assemblies. Turning support
Education
1997
Энергетический техникум
Heat Technician
Add to query?
Seems like a suitable employee? Do not hesitate, add to the inquiry basket and ask additional questions if necessary.
See also other workers in this category