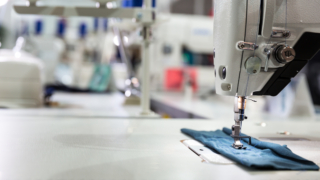 Summary
Experience in textile production for about 20 years, knowledge of shoe production from the sketch of shoes to the inspection of the finished product, knowledge of different types of materials and pads
Work experience
03.2019 - 09.2022
Shoe Designer
MD-fashion
Textiles
Selection of pads, soles. Selection of models, fittings, materials for seasonal collections of PRPY brand. Creating sketches of models, by hand and graphic programs, based on trends and wishes of consumers. Correction of rough samples. Launch of approved models in production. Control and acceptance of goods from India and China.
11.2012 - 01.2018
Technologist
Luciano Carvari
Textiles
Launch into the production of shoes (adjusting and signing samples and pads, selection of materials), control of production at all stages, as well as quality control in the finished product in Southeast China and Ukraine. Drawing up reports on defects with an indication of the causes and methods of elimination of defects. Correction of technological processes. In China he was engaged in design revision of samples and their approval, the selection and selection of components: fittings, materials, etc. Conducted control of the production of shoes from cutting to the finished product.
05.2008 - 03.2023
Techologist
ЧП
Textiles
Creation of new models of shoes and technical control in production. Selection of footwear models, selection of pads for models, footwear modeling, footwear design (done both manually and with the use of programs), creating flow charts and making adjustments.
02.2005 - 08.2007
Designer
Vlad-XL
Textiles
Development of new footwear models, selection and measurement of pads, execution of draft samples, making changes and adjustments, selection of materials for tops and bottoms, prescribing the technological process of footwear assembly in-line, the introduction of shoes into mass production, monitoring the quality of footwear production.
Education
2007
Киевский национальный университет технологий и дизайна
Add to query?
Seems like a suitable employee? Do not hesitate, add to the inquiry basket and ask additional questions if necessary.
See also other workers in this category