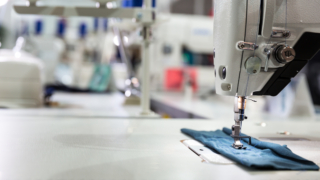 ID: B93
Female, 08.04.1976
Summary
Experience in the textile industry, knowledge in sewing different types of clothing, from receiving the order to giving the customer the finished product. Identification of defects and their further elimination.
Work experience
03.2017 - 03.2022
The seamstress
ЧП "Бугрова"
Textiles
Cutting, sewing different types of clothing. Ability to develop a future clothing model. Work with different kinds of fabrics. Receiving clothes from customers for further repair. Checking product quality.
Add to query?
Seems like a suitable employee? Do not hesitate, add to the inquiry basket and ask additional questions if necessary.
See also other workers in this category