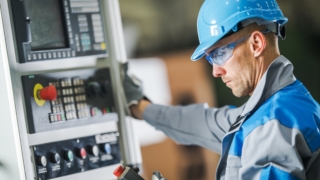 Summary
Experienced CNC operator in the metal industry. He also has experience on CNC machines in the woodworking industry.
Work experience
04.2019 - 05.2022
CNC operator
Акваспіріт
Industry / Production
Cutting of aluminium sheet, development of cutting charts, development of aluminium milling cutting techniques. Writing programs for laser cutting, making tools for bending machines.
01.2014 -01.2017
Production Technologist
CNC Tools Ukraine
Industry / Production
Development and production of cutting tools (milling cutters, interchangeable knives), development of technical and working documentation, development of source files in AutoCAD and writing of programs for laser cutting of metal, production of tools for bending presses.
Education
Machine operator with a broad profile
Add to query?
Seems like a suitable employee? Do not hesitate, add to the inquiry basket and ask additional questions if necessary.
See also other workers in this category