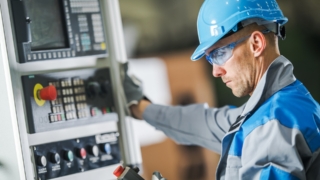 Summary
Experience in the metal industry in the production of pneumatic cylinders and vacuum system components, work on milling and turning machines, independent writing of programs for machines.
Work experience
08.2017 – 03.2023
Operator
Каммоци
Metal industry
Compiling a technological process for the processing of unit parts, the choice of cutting mode, the development of new technologies for the manufacture of parts for pneumatic cylinders, tool selection, tool binding, installation of blanks and removal of the finished part, control and measuring operations (measuring and control of compliance with the size of machined parts to the technical specification.
Education
1982
Сумской машиностроительный техникум
Metal machining
Add to query?
Seems like a suitable employee? Do not hesitate, add to the inquiry basket and ask additional questions if necessary.
See also other workers in this category