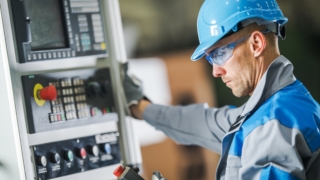 Summary
CNC operator with experience in the woodworking industry. He also has experience as a CNC operator in the metal industry.
Work experience
10.2016 - 03.2020
CNC operator
Wallrav sp.zo o
Industry / Production
Punching and milling machine operator
04.2020 - 10.2021
CNC operator
PW.Bud-Masz Maciej Stachlewski
Industry / Production
Metal pincers operator
08.2006 - 01.2017
CNC operator
Днепровский металлургический комбинат им.Ф.Е. Дзержинского
Industry / Production
Operator supervisor "Best Young Worker in the Factory 2016", CNC lathe operator-programmer.
Education
treial 5 level operator-programmer CNC (SINUMERIC, HERCULES), CNC milling operator
Add to query?
Seems like a suitable employee? Do not hesitate, add to the inquiry basket and ask additional questions if necessary.
See also other workers in this category