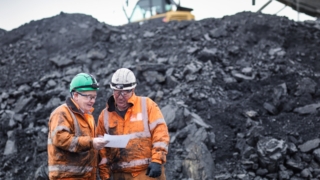 Summary
Mining and energy industry. Ensuring the operation of mining equipment
Work experience
05.1987 - 31.08.2013
Mechanical Engineer
Горнодобывающие компании
Mining.
Ensuring the operation of mining equipment. Drawing up repair schedules. Monthly inspections of mining equipment.
11.2013 - 17.02.2020
Mechanical Engineer
ГЭС
energy industry
Control over the operation and repair of the equipment used in the construction of the hydroelectric power plant.
Education
1991
Комсомольский горнометаллургический колледж
Development of mineral deposits
Add to query?
Seems like a suitable employee? Do not hesitate, add to the inquiry basket and ask additional questions if necessary.
See also other workers in this category