Mining engineer-enrichment engineer, 51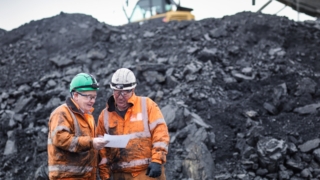 Summary
Experience in the mining industry at concentrators, designing, installing and operating an ore processing facility
Work experience
03.2011 -02.2023
Enrichment Engineer
Иностранные компании
Mining
Organization and control of the technological process of ore processing by the CIP method. Management of personnel on the sinter plant site, control of equipment operation, minor repairs of equipment. Operation of the enrichment complex of dry and wet magnetic operation, production of ferro-nickel concentrate.
05.2004 - 03.2011
Technologist
Рудо-обогатительная фабрика Центрального горно-обогатительного комбината
Mining
Maintaining and controlling the technological process. ore dressing, monitoring and controlling the operation of process equipment.
10.1996 - 05.2004
The Mechanic
Управление ремонтов технологического оборудования Северного горно-обогатительного комбината
Mining
Organization, provision, conduct and control of scheduled and major repairs of process equipment of the plants of the mining and processing plant.
Education
1994
Криворожский горно-рудный институт
Mineral Processing, Mining Engineer
Add to query?
Seems like a suitable employee? Do not hesitate, add to the inquiry basket and ask additional questions if necessary.
See also other workers in this category