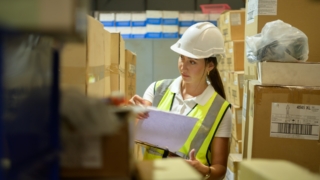 ID: B09
Female, 29.06.1992
Summary
Production and warehouse manager with over 10 years' experience in the energy industry. He also has experience in the production of aircraft parts.
Work experience
03.2021 - 10.2022
Production Manager
АО « Мотор Сич»
Industry / Production
Organising and implementing production tasks. Monitoring compliance with safety rules, health and safety regulations and company rules. Team leadership.
03.2011 - 02.2021
Warehouse manager
АО «Мотор Сич»
Industry / Production
Receiving, storing and dispatching warehouse goods. Knowledge of warehousing technologies. You will have the skills to draw up accompanying documents, as well as experience in carrying out inventories.
Education
2011- 2015
Запорожская Государственная Инженерная Академия
Master's degree in Energy
2007 - 2011
Запорожский Строительный Колледж
Construction College, specialisation in thermal engineering
Add to query?
Seems like a suitable employee? Do not hesitate, add to the inquiry basket and ask additional questions if necessary.
See also other workers in this category