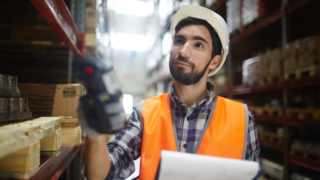 Summary
Skills in working with power tools, pneumatic tools, reading technical documentation. Have experience of working with welding machines. Can work with forklifts.
Work experience
03.2015 - 05.2018
Warehouse worker
" ООО САРКИНЕН "
Industry / Production
Inventory accounting: issuing goods from the warehouse, replenishing balances according to the fi-fo system. Preparation of tenders, warehouse management. Repair of power tools and pneumatic tools.
Education
1979 - 1982
Запорожский индустриальный техникум
Add to query?
Seems like a suitable employee? Do not hesitate, add to the inquiry basket and ask additional questions if necessary.
See also other workers in this category