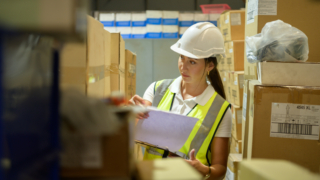 ID: A75
Female, 14.05.1986
Summary
Accurate and fast warehouse worker with warehousing experience. She has also worked as a warehouse clerk in a pharmaceutical warehouse.
Work experience
05.2019 - 11.2022
Warehouse keeper
Кусум фарм
Pharmaceuticals
- Receipt of goods - Issuing goods in accordance with the issuing rules - Receipt of finished products (registration, conversion, tables). - Carrying out the issue of finished products. - Participation in inventories.
Education
2019 - 2023
Сумський государственный университет
Stocktaking
Add to query?
Seems like a suitable employee? Do not hesitate, add to the inquiry basket and ask additional questions if necessary.
See also other workers in this category