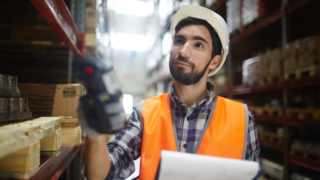 Summary
Active and hard-working packer-packer who has worked in warehousing. He also has experience in inventories.
Work experience
06.2017 - 02.2022
Packager
ООО"Логистик ЮНИОН"
Transport / Logistics
Inventory of products with an electronic scanner. Was employee of the year (diploma available)
03.2016 - 05.2017
The packer
Хлебозавод "Кулиничи"
Industry / Production
Education
2013 -2014
Харківське вище професійне училище сфери послуг
Juveliir assembler
Add to query?
Seems like a suitable employee? Do not hesitate, add to the inquiry basket and ask additional questions if necessary.
See also other workers in this category