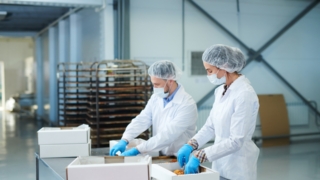 ID: C93
Female, 15.06.1977
Summary
Experience in various industries. She worked both with grocery products and at a carpet factory producing automotive wiring, and most recently in a medical facility.
Work experience
25.10.2022 - 31.08.2023
Nurse
КДЛ
Medicine
Responsibilities included: cleaning the premises, disinfecting equipment, recycling biological materials and waste.
22.04.2022 - 30.08.2022
Circuit wire knitter
Ядзаки Украина
Automotive Industry
Responsibilities included: working on the carpet, where the blanks were made (contacting wires, making windings and installing clips), then several blanks were assembled and wiring was installed in the car.
03.10.2015 - 02.03.2022
Seller
Торговый Магазин
Food Industry
Main responsibilities: receiving goods, packaging goods, placing them on store shelves, checking product quality, tracking product expiration dates, working with customers at the checkout.
Education
1998
Педагогический университет
Teacher
Add to query?
Seems like a suitable employee? Do not hesitate, add to the inquiry basket and ask additional questions if necessary.
See also other workers in this category