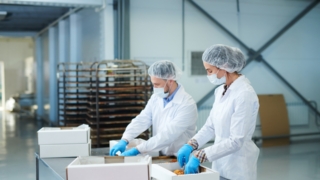 ID: C81
Female, 22.06.1979
Summary
Many years of experience in the food industry, working with grocery products, understanding of storage periods, proper picking and packing of vegetables, fruits, cereals, compliance with all sanitary norms.
Work experience
06.07.2008 - 05.10.2021
Prepacker
Мегамаркет
Food Industry
I worked in a supermarket with groceries. Main duties include: inspecting upon receipt of products into the warehouse for quality and shelf life, disposing of and returning products that have expired or do not meet shelf life. Arranging products on racks for later sale. Packing of fruits, vegetables, cereals according to weight and required quantity. Compliance with sanitary regulations. Working with customers. There were no complaints about the work, accomplished the assigned tasks within the specified timeframe. Never had a problem with expired products. The premises were kept clean and tidy at all times.
Add to query?
Seems like a suitable employee? Do not hesitate, add to the inquiry basket and ask additional questions if necessary.
See also other workers in this category