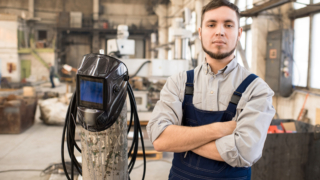 Summary
Metallurgical industry. Experience in methods: MIG/MAG, TIG (111, 135, 136, 141, 311 gas welding, argon welding in a vacuum, all types of torches, manual plasma cutting). Assembly of metal structures.
Work experience
03.2012 - 02.2022
Welder
DTZ
Metallurgical production
Welding of overhead cranes, parts and assemblies. Replacement of carbide tips. Repair of cargo and lifting mechanisms of heavy machinery, various metal structures, repair of metallurgical equipment, furnaces.
Education
1978
Высшее техническое училище
Electric and gas welder 111, 135 4th category
Language skills
Czech, Polish, Slovak, German
Basically
Add to query?
Seems like a suitable employee? Do not hesitate, add to the inquiry basket and ask additional questions if necessary.
See also other workers in this category