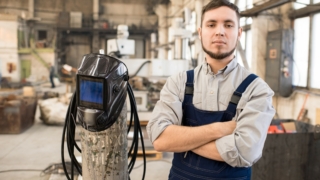 Summary
Welder with previous experience in the metalworking industry. He has worked with both electric and gas welding and is also proficient in TIG welding.
Work experience
10.2020 - 03.2022
Welder-fitter
Bmto Group a. s
Water treatment equipment
TIG welding of piping and stainless steel equipment.
12.2007 - 06.2016
Welder
ООО АСГ-КОНСТРАКШН
Industry / Production
Manual arc and argon arc welding of structures and piping assemblies of varying complexity.
08.2005 - 11.2007
Welder - Locksmith
филиал ООО Тиссен Крупп Ксерфон Энерджи ГмбХ
Construction
Education
1979 -1983
Днепропетровский сварочный техникум
Vocational training, Electrical welding equipment
Add to query?
Seems like a suitable employee? Do not hesitate, add to the inquiry basket and ask additional questions if necessary.
See also other workers in this category